ROGUES

FRONT OFFICE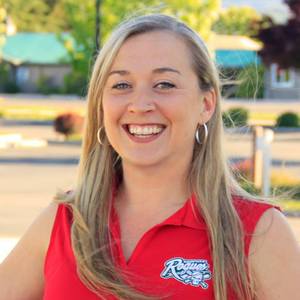 Carolyn Birch

Acting General Manager
Carolyn is pleased to be heading into her second season with the Medford Rogues and 6th year working in professional sports. Although she's served time in Hockey and Lacrosse, baseball is her favorite. Carolyn began her career in independent baseball in the now defunt Golden Baseball League for the Victoria Seals, and in the off season was recruited to run game day and promotions for the Victoria Salmon Kings (yes, that was really their name), an ECHL affiliated for the Vancouver Canucks. Both teams folded (not her fault) and Birch found herself as the promotions director and community relations for #1 station in town. During her time the KOOL FM garnered two CMW national awards and concieving and executing contesting and promotions for everything from grassroots businesses to national brands to Live Nation & AEG. In her spare time, she worked with the Victoria Shamrocks professional lacrosse team. In 2013, the opportunity to assist in starting a WCL baseball team appeared and thus, the HarbourCats were born setting league attendance records along the way. In the inaugural season, the 'Cats played host to the All-Star game making it the first inaugural team to do so setting another league record in attendance. Just before coming down to Medford, Carolyn worked with Panorama Recreation Centre in the marketing department and was apart of the local organizing committee for the 2015 Kraft Hockeyville. She was responsible for strategizing and executing social media for the campaign. Out of over 1200 entries across the country, Panorama took the grand prize of $100,000 and an the opportunity to host and NHL game. Carolyn has managed over 100 events and fundraisers including a large scale concert with headliner, K'naan, was apart of two major rebrands, has created over 1,000 promotions and contests (including 4 car giveaways) and directed over 200 professional sports events.

Carolyn has a background in marketing, PR and but probably most applicable; theatre and dance.
---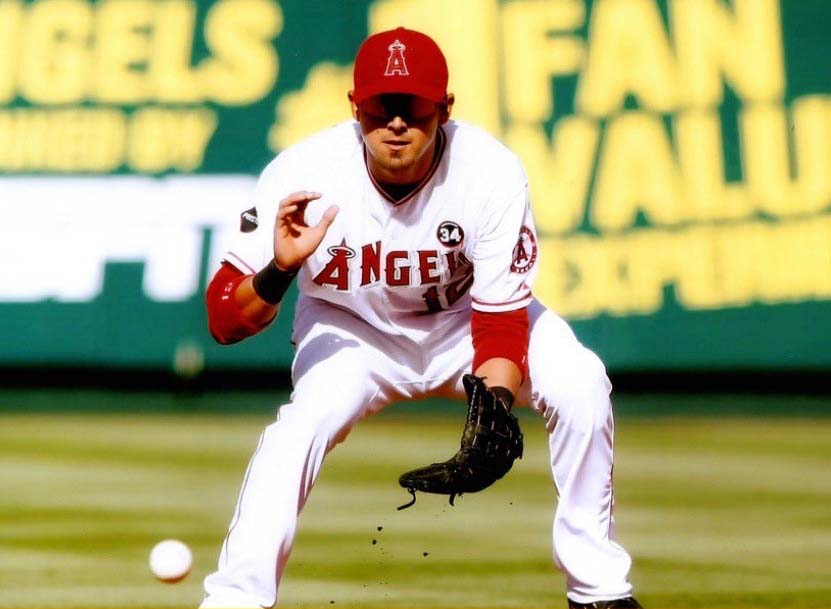 Freddy Sandoval
Director of Baseball Development
A graduate of University of San Diego, Sandoval was drafted in 2004 in the 8th Round by the Anaheim Angels. During his time in the Angel's farm system, he boasted an impressive list of accolades including being named team Captain, named to both mid and post season All-star games, played in the Future's Game and was recognized as Best Defensive Third Baseman two years in a row. Sandoval made his major league debut for the Angels in 2008 against the New York Yankees, and was subsequently awarded the Anaheim Angels Organizational Player of the Year. After retiring in 2011, he was named Mental Skills Coach for the Kansas City Royals Organization (which at that time was groundbreaking position that only a handful of other Major League Baseball teams employed) and was with the Royals for their 2014 ALCS and 2015 World Series victories. In 2016, Freddy left the Royals to spend more time with his family and to launch his business The Choice to Believe; offering professional coaching and consulting services specializing in mental skills and developing mind body connection.
Sandoval recently settled down in the Rogue Valley and is a proud father to two boys. Through his business Choice to Believe, he continues to travel around the world working with Major League players and coaches, Fortune 500 companies, and individuals looking to improve their lives and performance. Along with his new work with the Rogues, he continues to keep a hand in professional baseball as the Mental Skills Coach with the Tijuana Toros in the Mexican League. Read more about the Choice to Believe here.
To book private or semi private lessons with Freddy, contact the Rogues office at 541-816-2988 or by email camps@medfordrogues.com.
---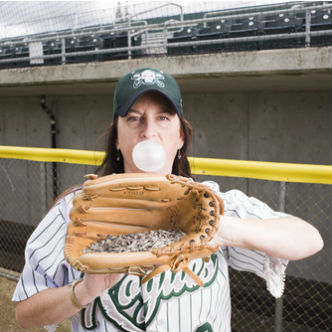 Michelle Payne
Game Day Operations Manager
Michelle is orginally from San Diego, California and moved to Oregon in 2000. She has be married for 26 years to Johnny and has three children. She is a certified pastry chef and works full time as the Food Service Coordinator at Cascade Christian High School. The 2016 season will be her third season as a manager for the Rogues. She enjoys any and all outdoor activities and time spent with her family. Every baseball park is her happy place.
---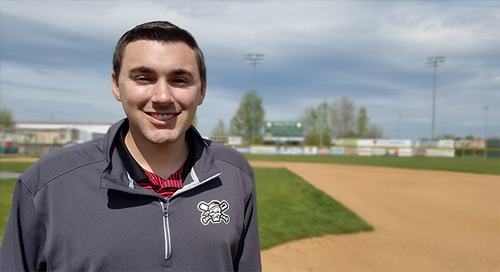 Brian Schnee
Director of Communications & Media Relations
Brian Schnee joins the Rogues as a former sports/news television personality.
Brian will assist local and national media outlets with coverage strategy pertaining to Medford Rogues baseball and events held at Harry & David Field. He'll also handle social media branding, creative partnership initiative along with story and editorial content creation on MedfordRogues.com.
Brian is no stranger to Harry & David Field having spent nearly the last two years as Sports Director at KDRV NewsWatch 12 in Medford.
For media & partnership related inquiries: Contact Brian
---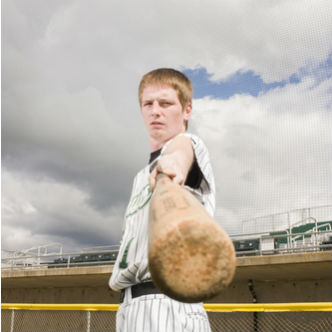 Jack Shaw
Facilities Manager and Triple Play Patio Supervisor
Jack Shaw is another member of the Rogues front office that has been with the club since its debut season. A native of Medford, Oregon, Jack started with the Rogues in 2013 as a seasonal concessions worker before becoming a Game Day Operations Rep for the 2014 season. For the 2015 season, Jack moved into the front office as the Seven Feathers Party Deck Manager and it's a position he's excited for. The Seven Feathers Casino is owned by the Cow Creek Umpqua tribe which also built the Triple Play Patio. As a Cow Creek Umpqua Indian, Jack is proud to represent not only the Rogues but his tribe as well. Jack now is facilities supervisor and oversees everything that has to do with our wonderful ballpark.
---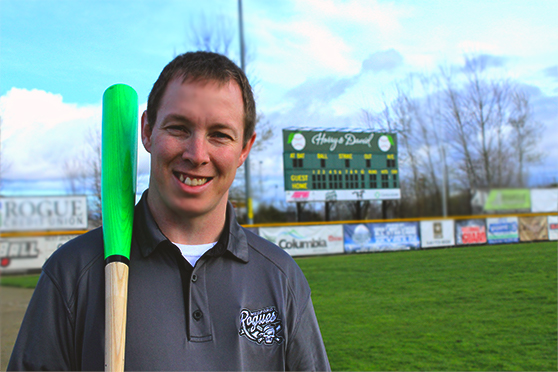 Dave May
Account Executive
Dave joins the Rogues Front Office this season as Account Executive. Dave, a Medford native, has dedicated many years developing up-and-coming baseball players through coaching youth in the Rogue Valley community. Dave and his wife Tabitha have partnered with the Rogues over the years as a host family to several players. He hopes to continue growing a love for America's greatest past time.
---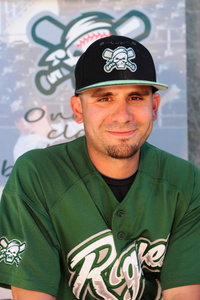 Josh Hogan
Head Coach
Josh Hogan returns for his 5th season as head coach for the Rogues 2017 campaign. Hogan has been at the helm of the Rogues coaching staff since the inception of the program in 2013 and posts a 121-96 record with Medford. Hogan led the organization to the playoffs following a 30-win regular season in the Rogues first year with the West Coast League. Looking at a second season in the Great West League, Hogan looks to build on an organization-best 40-win regular season in 2016 which included a regular-season title and a run to the playoff championship series.
---
Aeri-Anna Brotzman
Host Family Coordinator
Aeri-Anna and her family have been hosting players for 3 years now. She has been around baseball since she was a kid and enjoys watching games and making great memories with her host sons and family. She is going in to her second season as the Host Family Coordinator and loves being able to place players with their summer families.
---
Kaitlin Nichols
Box Office Manager
Born and raised right here in the Rogue Valley. The 2017 season will be Kaitlin's second full season with the Rogues. Around the ballpark, she has worked in the box office and main concession stand. She enjoys watching sporting events (baseball is her favorite), as well as spending time with her family.