ROGUES COACHING STAFF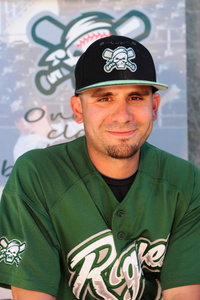 Head Coach - Josh Hogan
Josh Hogan returns for his 5th season as head coach for the Rogues 2017 campaign. Hogan has been at the helm of the Rogues coaching staff since the inception of the program in 2013 and posts a 121-96 record with Medford. Hogan led the organization to the playoffs following a 30-win regular season in the Rogues first year with the West Coast League. Looking at a second season in the Great West League, Hogan looks to build on an organization-best 40-win regular season in 2016 which included a regular-season title and a run to the playoff championship series.
---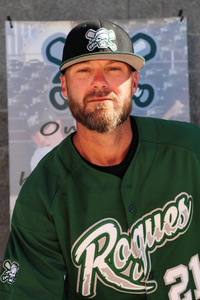 Pitching Coach - Jeff Lyle
Jeff Lyle is back with the Medford Rogues for his 5th season as assistant coach and pitching coach. In the Rogues first season as members of the Great West League, Lyle's pitching staff owned a league-best 2.84 regular season ERA with 359 strikeouts. Prior to joining the Rogues in 2013, Lyle coached for the Klamath Falls Gem's where his pitching staff broke the West Coast League record for strikeouts in a single season (407).
---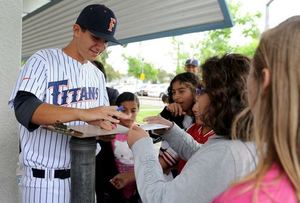 Assistant Coach - Christian Coronado
Christian Coronado returns to Medford for the 2017 season as a member of the coaching staff who will assist with the pitching staff. Coronado previously spent time in southern Oregon as a player for multiple summers with both Klamath Falls and Medford. He served as the pitching coach for the last two years for Hemet High School (CA) and helped lead Hemet to a 2015 CIF-Southern Section Div. 5 state championship. As a player, Coronado pitched at Cal State University, Fullerton, where he earned a Bachelor's degree in Sociology. He's currently attending National University and pursuing a teaching credential in Special Education.