Coaching Staff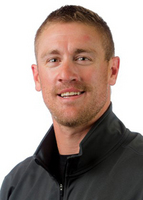 Tyler Graham
Manager
Coach Graham, 33, was named the second manager in team history on October 20, 2017.

An Oregon State University alumnus, he is in his fourth season working with the Beavers baseball program and spent two years as an undergraduate assistant coach prior to becoming the Director of Player Development. Graham was with the Oregon State Beavers during their College World Series Championship run in the summer of 2018.

He played at OSU from 2003-06, where he helped guide the Beavers to a national championship his senior season. OSU also won back-to-back Pac-10 titles, in 2005 and 2006. Graham played in 151 games for the Beavers, batting .317 with 10 doubles, two triples, one home run and 51 RBI's. He also stole 39 bases, ranking tied for ninth in Oregon State history.

Drafted in the 19th round of the 2006 MLB Draft by the San Francisco Giants, he made his MLB debut with the Arizona Diamondbacks in 2012 where he appeared in 10 games. Graham finished his professional career in 2014 with 264 stolen bases and a .272 average with 21 home runs and 216 runs batted in.

Graham, a native of Great Falls, Montana, returns to the Rogues for his second season with the team after going 68-17 in two seasons as the head coach of the Okotoks Dawgs of the Western Baseball League (2016-2017).