MEDIA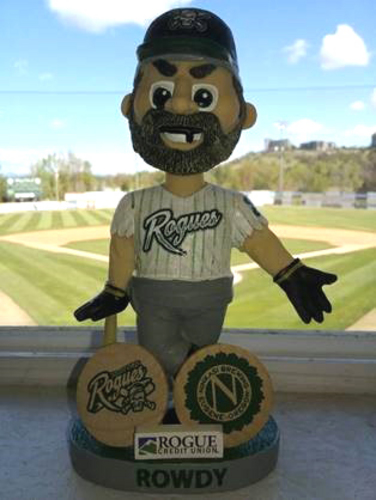 04/23/2018 11:08 AM
MEDFORD, Ore. – The defending GWL Champion Medford Rogues have partnered with Ninkasi Brewing to produce wooden nickels, which can be redeemed at the Harry & David Field Beer Garden during home games to purchase beer and wine. These wooden nickels will serve as an easy way for fans to purchase beer and wine in advance. This will speed up transaction time and shorten the line of the Beer Garden.

Fans will be able to purchase the wooden nickels in advance for $6 a piece (the new lowered price of beer and wine at Harry & David Field). Fans will be asked to show their ID at the time of purchase/pickup and when redeeming the nickels at the Beer Garden.

"These nickels are a great way for our fans to get through the lines quicker and get back to watching championship-level baseball," said Dave May, Rogues COO. "This is just one of the many improvements to Harry & David Field that has us excited about the upcoming season."

The wooden nickels can be purchased at the Front Office at Harry & David Field Monday-Friday from 9am-5pm. There is a limited number of drink tokens, so buy yours now!








---
Single game tickets are on sale NOW! To keep up with all the latest team news and information, like the Medford Rogues on Facebook and follow us @MedfordRogues on Twitter and Instagram.
For more information about 2018 season ticket packages call 541-973-2883 or visit www.medfordrogues.com/tickets/season-tickets