MEDIA
11/26/2017 8:52 PM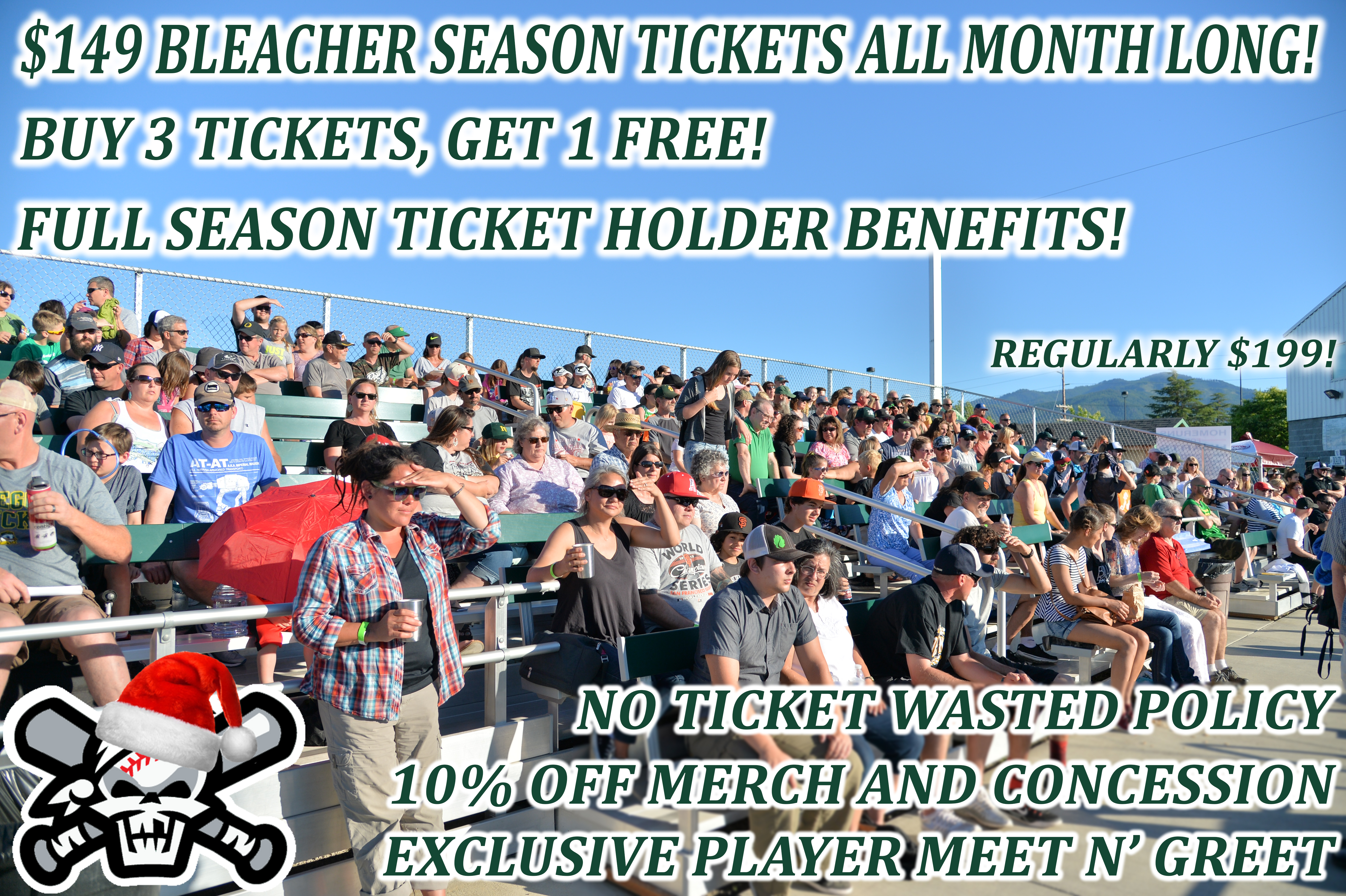 To kick off the final month of 2017, we're dropping the price of a limited number of 2018 bleacher season tickets to only $149 for the entire month of December!
Enjoy full Season Ticket Holder benefits, including 10% off all merchandise and concessions, first shot at playoff tickets, exclusive player meet n' greets, and more! And with our No Ticket Wasted Policy, your unused tickets are still good all season long!
Orders must be placed over the phone, (541) 973-2883, or by emailing Dave May.
There is a limited number of discounted seats available, so ACT NOW!
---

To keep up with all the latest team news and information, like the Medford Rogues on Facebook and follow us @MedfordRogues on Twitter and Instagram!

For more information about 2018 season ticket packages call 541-973-2883 or visit www.medfordrogues.com/tickets/season-tickets