Rogues Front Office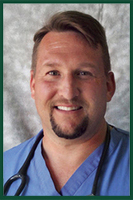 Rob Patterson
Asante
E-mail:
Robert L. Patterson III (Rob) has been a member of the Medford Rogues family since its inception and has been shoulder to shoulder with the team on the bench ever since. Rob has lived in the Rogue Valley since 2001 with his two boys, Owen and Robbie. Rob is an active member in the community helping to coach and serving as President of the Phoenix Talent Pop Warner Football Association.

Rob received his BA from Western Maryland College in Athletic Training, went on to receive his MS in Physician Assistant at Duquesne University. Rob can be seen throughout the valley as the Athletic Trainer of many of the most premier athletic programs. Friday nights in the fall you can seem him at many local venues helping with High School Football, he has been responsible for the care of the Medford Rogues Baseball Team, the River Dawgs Baseball Team, the Warriors Football Program, the Renegades Football Program, Southern Oregon Spartans Ice Hockey Team and previously the Wranglers Ice Hockey Team.

Rob has extensive orthopedic training with more than 15 years of hands on operative and clinical experience. Previously he worked with Steve Chamberlin of Southern Oregon Orthopedics and Valley Immediate Care. Currently Rob is employed by Asante working with Dr. Townsend in Ashland, Oregon.