MEDIA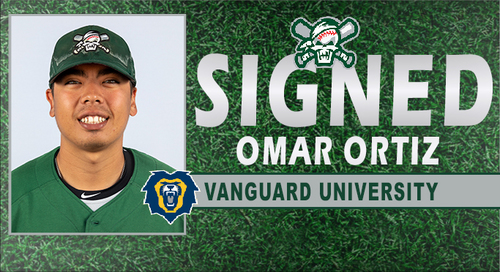 02/17/2020 1:23 PM
Article By: Rogues Media
FEBRUARY 17, 2020 - MEDFORD, OR: The 2020 Medford Rogues announced today they will bring back a key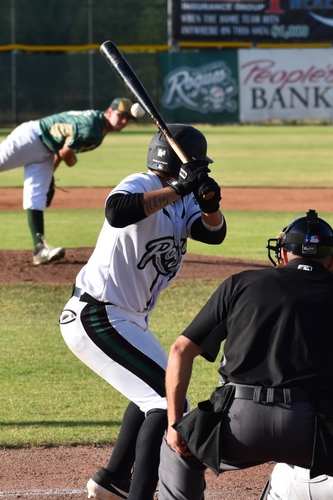 contributor from the 2019 season, Omar Ortiz (Las Vegas, NV) of Vanguard University.

During the 2019 season Ortiz led the team in games played (52), at bats (157), and doubles (13). He was also top five in seven major categories including home runs (3).

"When you are recruiting, you need some quality veteran leadership to round out the club. We feel we have one of the best clubhouse leaders in the league." Said Dave May, the team's General Manager. "Sometimes you hear that these athletes are leaders. Until they show up in town you have no idea. All the reports given to us said just that of Omar before he arrived in Medford, and those reports don't do him justice. He is a natural leader."

Ortiz is redshirting this spring for the Vanguard Lions (9-3 overall) ahead of his senior season in 2021.

He played two seasons at the University of Pacific prior to transferring to Vanguard in 2019. As a junior, Ortiz batted .329 with 53 hits, 11 doubles, 8 home runs, 36 RBI and 23 runs scored in 47 games and was finished the season with a team high.559 slugging percentage

In High School, he was a part of the Nevada state champions in 2014 as a part of Liberty High''s Patriots. Ortiz was named All-Sunrise Region and Second Team All-State after hitting .409 with two homers and 32 RBI his senior season.


---

To keep up with all the latest team news and information, like the Medford Rogues on Facebook and follow us @MedfordRogues on Twitter and Instagram!

For more information about 2020 season ticket or group ticket packages call 541-973-2883.