MEDIA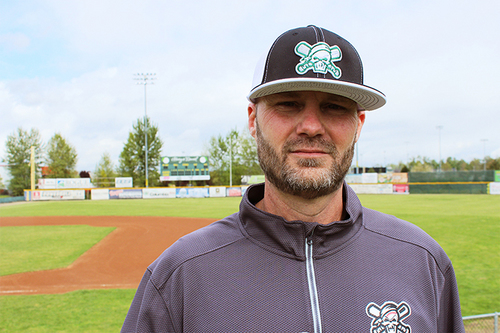 04/06/2021 12:12 PM
Article By: Rogues Media
APRIL 4, 2021 - MEDFORD, OR: The Ogden Raptors of the independent Pioneer League announced their 2021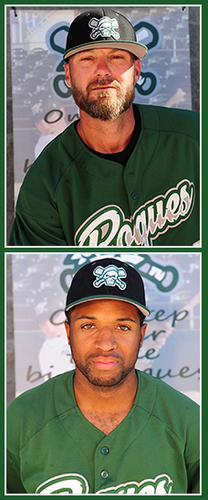 coaching staff yesterday and, on the staff will be a pair of former Medford Rogues, Jeff Lyle and Derron Davis.

Lyle was with the Rogues from inaugural season of 2013 through the Great West League championship season of 2017. He has mentored dozens of players who have played both collegiately and at the professional level, including Carson Kelly of the Diamondbacks, Blake Snell of the Padres, David Peterson and Brandon Drury of the Mets to name a few. Lyle has also served as a scout for the Atlanta Braves.

A proud product of the Central Coast of California, Lyle played at both Merced College and Fresno State before beginning his coaching career in the Northwest. Lyle has also taken part in the development of various baseball academies.

Davis, who is a Las Vegas native, has a BS degree in Psychology from Colorado State and a master's degree in organizational psychology from Grand Canyon University. Prior to coaching, Davis played collegiately at McCook College, Winthrop University and Colorado State. He starred with the Rogues in 2015 and 2016, representing the team in both a West Coast League and a Great West League All-Star game.

Davis also played professionally in Czechoslovakia as and Infielder. Davis has also coached at Northeast Community College and Winthrop University. Davis will handle Outfielders, Hitting and Baseball Operations.

The Pioneer League is an independent baseball league that operates in the Rocky Mountain region of the United States. Its teams are not directly affiliated with Major League Baseball (MLB). It is designated as an MLB Partner League.
From 1939 to 2020, the Pioneer League was affiliated with Minor League Baseball and its teams were affiliated with MLB teams. It operated as a Class C league from 1939 to 1942.
---

To keep up with all the latest team news and information, like the Medford Rogues on Facebook and follow us @MedfordRogues on Twitter and Instagram!

For more information about 2021 season ticket or group ticket packages call 541-973-2883.