MEDIA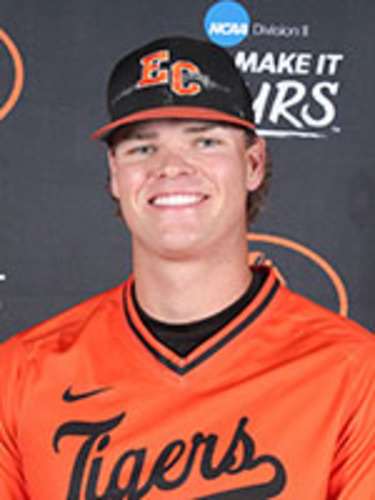 04/29/2021 11:00 AM
Article By: Rogues Media
April 29, 2021 – Medford, OR: The big first basemen is back! Welcome back from our 2020 roster Caleb Schorr!

Caleb played his freshman season at Eastern Arizona College and then transferred to East Central University in 2020. The Uintah, Utah native has appeared in 23 games this season and is hitting .241.

He is tied for the team lead in home runs (4) and is second on the team in both doubles (7) and RBI (23).
"Caleb has the ability to produce a big knock in any at bat. His dedication to improving himself on and off the field makes me excited to see how he has grown since last summer" said Coach Rowe
---
To keep up with all the latest team news and information, like the Medford Rogues on Facebook and follow us @MedfordRogues on Twitter and Instagram!
A VERY limited number of season tickets still remain. For more information about 2021 tickets and Corporate Partnerships call 541-973-2883.