MEDIA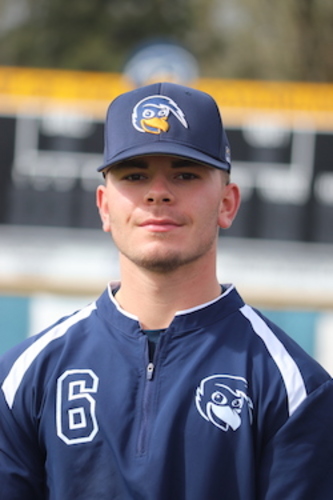 05/10/2021 11:15 AM
Article By: Rogues Media
May 9, 2021 – Medford, OR:
Coach Rowe is building a family atmosphere at Harry & David Field. Who is he adding to our family? Please welcome to the family from Linn Benton Community College, Ruben Cedillo!



A COVID sophomore at Linn-Benton College, he appeared in four games in 2020 before the season was ended. This year he is hitting .255 (26-109) with ten extra base hits and 18 RBI. He is first on the team in doubles (6) and RBI (18) as well as being second on the team with four home runs.
Rogues associate head coach Parker Berberet- "Ruben Cedillo is strong utility player that can help us out at multiple spots defensively while providing a power threat in our lineup."

Baseball Northwest Hitting Video: July 23, 2018

Baseball Northwest Fielding Video: July 23, 2018





---
To keep up with all the latest team news and information, like the Medford Rogues on Facebook and follow us @MedfordRogues on Twitter and Instagram!
For more information about 2021 tickets and Corporate Partnerships call 541-973-2883.