MEDIA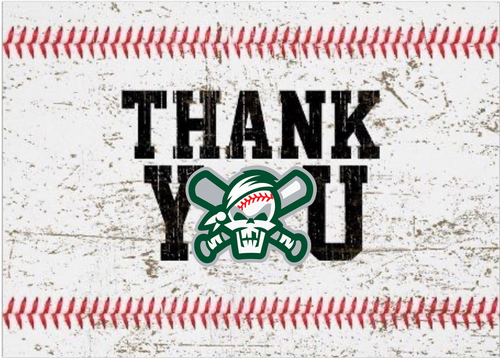 08/01/2021 4:42 AM
Article By: Rogues Media
August 1, 2021 - Medford, OR: The 2021 Medford Rogues season is one we will remember for a long time. It took us on a journey that no one could have predicted as we tried to return to the new "normal."

This season saw a Rogues squad that was a team in every sense. Veterans and young players alike gave gutsy performances every night. They showed us all that hard work, focus, teamwork, and loyalty will always keep you in the game.
Thank you Rogues fans, for the incredible way you supported us this year. We felt it every day. You are the best fans, and on behalf of the entire organization, we pledge to do everything we can to ensure you can always be proud to call the Rouges your team.
Of course we are always grateful for our corporate partners, host families, game day staff, coaching staff and our players.
We look forward to seeing all of you back at Harry & David Field in 2022.