MEDIA
02/11/2020 4:23 PM
Article By: Rogues Media
FEBRUARY 11, 2020 - MEDFORD, OR: The 2020 Medford Rogues have signed a familiar face to those who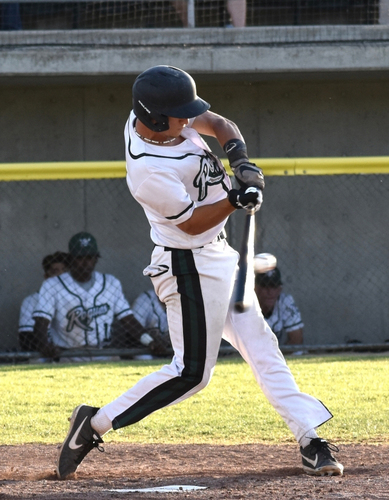 visited Harry and David Field last summer. Pete Mendazona who played a critical role for the Rogues in 2019 returns to add some depth and leadership to a young Medford roster.

Mendazona, a native of Monmouth Oregon, batted .370 in 2019 with 27 hits, four doubles, one home run, eight runs batted in, and seven stolen bases. Most importantly, Mendazona's defense provides a stable option up the middle only committing three errors in 36 games during his 2019 Rogues campaign.

"When we evaluated the team at the end of the 2019 season, it was important for us to have Pete come back for the 2020 season. He is a quality person not only on the field, but in our community as well. He is the type of athlete that we want representing our franchise in our beloved Southern Oregon community." Said Dave May, General Manager of the Medford Rogues.

Since the 2019 season ended, Mendazona has announced he will continue his baseball career in 2021 at the University of Nevada- Reno after completing his Sophomore season at Feather River College where he was 1st team all Golden Valley Conference in 2019. As a freshman, Mendazona was in the top 5 in the GVC for batting average (.342), runs scored (40), doubles (11), RBI's (45), and hits (55).


---

To keep up with all the latest team news and information, like the Medford Rogues on Facebook and follow us @MedfordRogues on Twitter and Instagram!

For more information about 2020 season ticket or group ticket packages call 541-973-2883.