MEDIA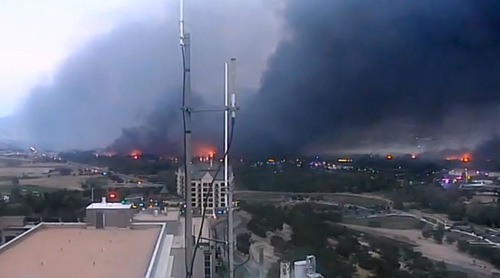 09/09/2020 8:46 AM
Article By: Rogues Media
SEPTEMBER 9, 2020: Good morning Rogue Nation. We are so sick about what has and is continuing to transpire in our incredible southern Oregon community.
We want to send our thoughts and prayers to those who have been displaced, as well to the emergency personnel working around the clock to save as much of our community as they can. The best man in our wedding is a firefighter in the area. He still doesn't know if his house in the main path of the fire survived and won't for a few days as he works to save our neighborhoods. True community hero. I am sure this is just one example of many within our great community.
When it comes to the current status of Harry and David Field: As it sits right now the ballpark has not caught fire. As you can imagine we are monitoring the situation very closely.
We are thankful that our property to this point has been spared, however we cannot stop thinking about personal friends of ours that have lost their homes. We also have had employees lose their houses during this blaze. Our hearts just keep breaking by the moment thinking of the season ticket holders who may have been displaced, corporate sponsors whose businesses went up in flames and have to rebuild, and of course YOU! If you are reading this, you probably more than likely know someone who was and is continuing to be affected by this.
We love you Southern Oregon.