MEDIA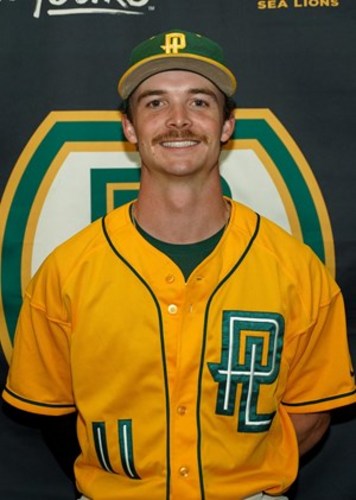 04/15/2021 11:30 AM
Article By: Rogues Media
April 15, 2021 – Medford, OR:
Let's announce another returning player who played a SIGNIFICANT role in the Rogues 22-8 record in 2020.
Please welcome back Jason Dumont!
Jason led the team in starts (28), at bats (113), and walks (25). He spent much of the season at the top of the Rogues lineup and finished top 5 in nearly all major offensive and defensive categories.

Dumon, a native of Portland, is currently a redshirt sophomore at Point Loma Nazarenze University, has started all 20 games this season for the Sea Lions hitting .245 (12-49).
"Any time you bring someone back from a successful previous season, you have to be excited. We think Jason is a great guy to have in our program. He is one of the first guys at the ballpark everyday." Said Rogues General Manager Dave May.
A 2017 graduate of Sunset High School, he lettered four years in baseball for the Apollos. He was a two-time Second Team infielder and a four-time Metro league all-star academic player.
Welcome back Jason! Can't wait to have you back in front of the hometown crowd.
---
To keep up with all the latest team news and information, like the Medford Rogues on Facebook and follow us @MedfordRogues on Twitter and Instagram!
For more information about 2021 tickets and Corporate Partnerships call 541-973-2883.