MEDIA
01/19/2022 7:58 AM
Article By: Rogues Media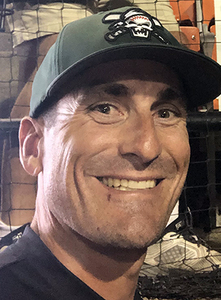 Oregon State University announced Wednesday that Braden Wells has returned to Corvallis as the team's Director of Student-Athlete Development. Wells spent last summer as an assistant coach with the Rogues.

In the position, Wells will work with OSU baseball's student-athletes in mental skills and academics. In addition, he will serve as OSU's contact with baseball alumni and assist with the team's camp organization.

"Braden is back home," Beavers Head Coach Mitch Canham said. "This position is perfect for his experience and communication strengths. He has a huge heart for helping others and is ready to mentor our student-athletes in their holistic development."

Wells last worked on the OSU staff in 2009 when he served as an undergraduate assistant coach. Prior to that, he patrolled the outfield for the Beavers in 2007 and 2008, helping the Beavers to a national title in his first year with the program.

He most recently served as an assistant coach at Linn-Benton Community College. He also worked as an assistant at Washington State for two seasons and at Concordia for three. He was a graduate assistant at Grand Canyon in 2011 and 2012.

Wells played in 88 games over two seasons at OSU. He came to Corvallis from Dixie State, where he was an All-Region selection as a sophomore.
---
To keep up with all the latest team news and information, like the Medford Rogues on Facebook and follow us @MedfordRogues on Twitter and Instagram!
For more information about 2022 tickets and Corporate Partnerships call 541-973-2883.