MEDIA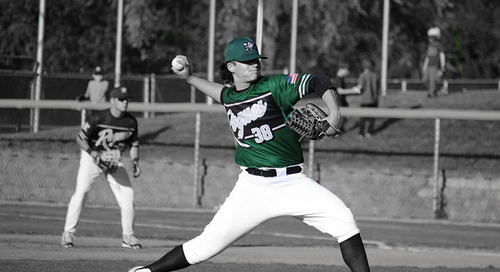 03/03/2022 5:01 PM
Article By: Rogues Media
MEDFORD, OREGON: The Medford Rogues have released their 2022 schedule in advance of their tenth season in Medford.
The Rogues are aiming high for this summer with more fan giveaways, promotional nights, and the return of some of the best entertainment from the previous nine summers. In all, the Medford Rogues will play 35 home games at Harry and David Field beginning June 2nd against the Seattle Studs.

CLICK HERE FOR FULL SCHEDULE
Single game tickets for the Medford Rogues will go on sale Monday May 2nd at medfordrogues.com. Half season passes and flex passes will become available in the coming weeks.
The Rogues are coming off another successful season under head coach Bill Rowe. Under Rowe's guidance since the 2020 campaign the Medford Rogues are 55-19. The 2022 summer will feature 35 home and 10 road games.
The Rogues schedule will once again be packed with some of the toughest competition on the west coast. The Humboldt Crabs and the Redding Colt 45's will both be making a trip to Medford for the first time in recent memory. Also new to the Rogues schedule the Utah Marshalls from Salt Lake City, Utah. The Rogues will make their first-ever trip to take on the Springfield (Oregon) Drifters, an expansion team in the prestigious West Coast League. The Rogues also make a trip to Lincoln California to visit California Collegiate League power Lincoln Potters before finishing the road trip to Humboldt County to take on the Humboldt Crabs and B52's.
Gates will open one hour before the start of each game with all games starting at 6:35pm.
The 2022 promotional schedule will be released in advance of single game tickets going on sale.
Full Season Tickets are on sale now.
To view a full-season schedule of games and to stay current on all things Rogues baseball visit Medfordrogues.com or follow us on Facebook.