MEDIA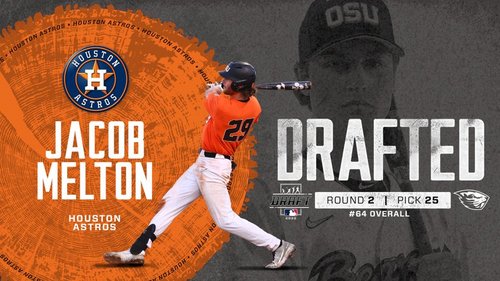 07/17/2022 6:32 PM
Article By: Local Media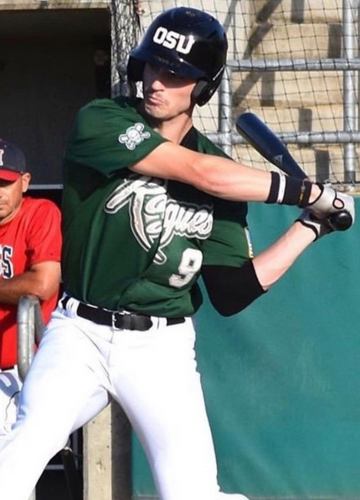 JULY 27, 2022 - MEDFORD, OR: Former Rogue Jacob Melton was selected today in the second round, 64th overall, of the 2022 MLB Draft by the Houston Astros.

Melton, a Medford native, was named the Pac-12 Player of the Year in 2022. He led the Pac-12 with 71 RBI.

He was first with a .702 slugging percentage, tied for second with 19 stolen bases, tied for third with 20 doubles, tied for fourth with 57 runs, tied for fifth with 15 home runs, seventh with 75 hits, tied for ninth with three triples and tied for 10th with a .429 on-base percentage.

He was a as a two-time First-Team All-State and First-Team All-League selection at South Medford High School prior to playing at Linn-Benton Community College where he caught the attention of the Oregon State coaching staff.